Features & Specifications
Quick and Easy Setup
Installing SnowMirror for Salesforce on your device is extremely easy. Basically, all you need is a Salesforce user account and an empty database.
If you would like to evaluate SnowMirror quickly, then you don't even need a database because the SnowMirror trial comes with an embedded file database.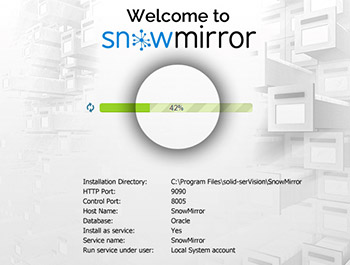 Synchronize only what you need
SnowMirror enables you to choose tables and columns to synchronize. You can download only the data you really need which results in smaller mirror database and lower load on the Salesforce API. You can even filter the rows (e.g. synchronize only leads from the current year).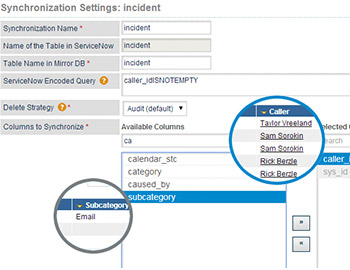 Schedule your synchronizations
Every synchronization can be triggered manually anytime. However, the more common option is a scheduled synchronization. Configurable scheduler allows you defining individual execution plans for every synchronization. You can specify an interval between executions or use a scriptable CRON extension. E.g. synchronize static data once a day and frequently changing data every five minutes.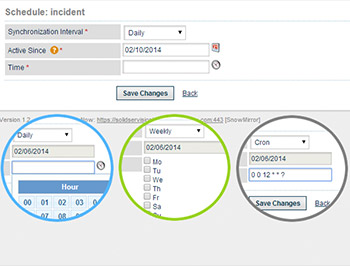 Multiple database support
We support your database! There's no need to adapt your database environment to our solution. No matter what you use, we support you! Currently Oracle, Microsoft SQL Server, MySQL, MariaDB and PostgreSQL are supported out of the box. Other database vendors support upon request.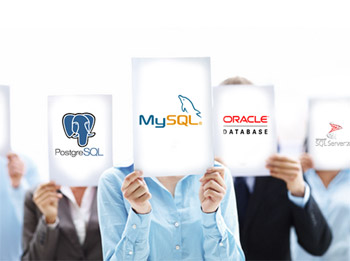 Everything in one place
To maintain and support SnowMirror is really easy. Friendly and simple-to-use graphical interface enables to manage everything from one place. Synchronizations status, history, notification emails in case of failed runs, data preview, reports and charts and more is available for a mirror operator.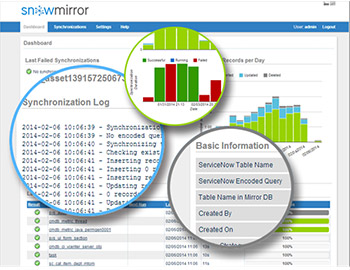 High performance, low Salesforce load
Speed is important. Salesforce customers process millions of records every day. SnowMirror was designed with focus on performance. It uses the out-of-the-box Salesforce API for the most of the operations and the Salesforce Bulk API for data downloads. Building a read replica of a production system is a proven best practice. Connect your reporting tools to the mirror database and not to your production instance.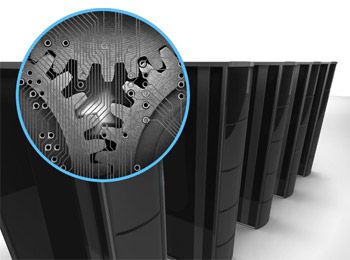 User Management
SnowMirror server supports different user roles which give a user a different level of permissions. Several users can be logged in and manage synchronizations under their accounts. It is possible to integrate SnowMirror with your corporate LDAP or Active Directory too.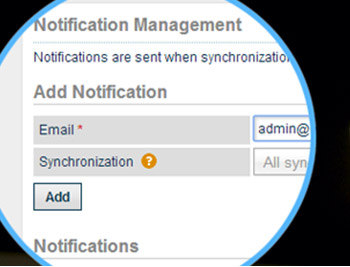 Salesforce Backup
SnowMirror is able to backup selected Salesforce objects onto an on-premise filesystem. The data is stored in a CSV format which is then simple to restore back using tools such as the standard Data Loader. Configure full backups, differential backups and retention policies as needed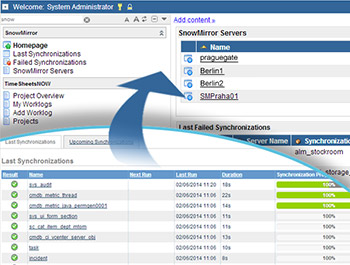 Full Feature Specifications
Feature / Version
Free Trial
Lite
Enterprise
Features
Data Limitation
Unlimited
Table size limit
Unlimited
Data Replication
Log Retention

Clean & Synchronize

Consistency Check

Differential Synchronization

Attachment Replication

Cluster Support

Upgrade Available

On-Demand Customizations

Salesforce Backup

Database Support
H2
MySQL


MariaDB


Oracle
Microsoft SQL Server
PostgreSQL




























Customer Support
Support Level
Silver
Silver
Gold
Free Upgrades
Security Updates
License Period
30 days
3 years
3 years
Price
Free
$5,000 per year
Custom