Announcement: SnowMirror 3.4 Released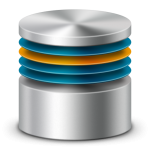 SnowMirror team announces the availability of a new release SnowMirror 3.4. This release contains the most voted features from the Knowledge16 conference in Las Vegas. The main features are the replication of indexes from ServiceNow tables into the mirror database and the notifications about schema changes on the ServiceNow side.
Index Replication
If you use the mirror database for reporting purposes and you connect the reporting tool directly to the database then you might need to introduce dozens of indexes to improve the performance of the reports and their SQL queries. The solution is simple, to add database indexes to the mirror database as needed. However, why to design and add custom indexes if the tables on the ServiceNow side have got a proven set of indexes from experienced ServiceNow developers?
The new SnowMirror 3.4 has an optional feature to create the indexes for a table the same way as they are created in ServiceNow. Even the Auto Schema Update feature works correctly, so every time a new index is introduced on the ServiceNow side then it is created in the mirror database too. Custom indexes in the mirror database are retained which allows reporting users to further optimize their queries. This feature is disabled by default and it is available only for the Enterprise users. If enabled then every mirror table has a primary key on its sys_id column too.

Schema Changes Notifications
Regardless the Auto Schema Update feature, SnowMirror users want to be notified every time there is a change on the ServiceNow side. If a new field is created, removed or modified, or if a new index is added. They want to adjust their synchronizations or they just want to know that SnowMirror had automatically modified the mirror schema. SnowMirror 3.4 contains a new notification type which is independent on the existing ones. Emails are being sent on every change in replicated tables.

Other Improvements
The SnowMirror 3.4 release contains several other smaller improvements and changes:
Fine-tuned connection pool – database connections shall be more reliable now
SnowMirror Monitor 3.2 – Helsinki-certified ServiceNow native app
Improved Windows installer