Tuesday, February 27, 3:00 pm GMT | 10:00 am EST
Wednesday, March 7, 5:00 pm GMT | 12:00 pm EST
Join us for a webinar demonstrating how to build ServiceNow database replica on premise. Learn the limitations of the native solution from ServiceNow, the ODBC driver, and discover why replicating data into a traditional database might be a better solution. See how to install and configure the SnowMirror replication software.
Agenda
Use cases for ServiceNow read-replicas
Reporting best practices for cloud services
SnowMirror introduction
Installing SnowMirror
Replicating selected ServiceNow table
Speakers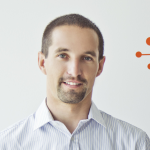 Pavel Müller
SnowMirror Consultant
AspectWorks
SnowMirror product manager and ServiceNow architect focusing on integrations.
Webinar Recording: